DFY InfoProducts
(Personal Use) PLANNER: THE PROFITABLE NICHE PLANNER WORKBOOK + TRAINING VIDEO
Regular price
$37.00
Sale price
$67.00
This is the
 

Personal Use

 

option for this product where once purchased, you can use this as a: 
Lead Magnet to generate Leads,
Ebook for sales (with links inside to generate sales from Affiliate Offers)
As a bonus for a course or workshop that you sell
A bonus to give to Coaching Clients
A tool you use to build your training, products and service offerings from
** If you're looking for just the Private Licensing option of this product, please click here. **
With this bundle you get:
Welcome video
Planner + Workbook PDF
Video: How to Create Messaging that will Position You as an Industry Leader
In order to get very clear on how to market, attract and convert sales to your audience, you must identify early on, who you are talking to.
We've put together a niche training for you, along with some bonus videos that will help you get clear on how to tie things all in together for your business.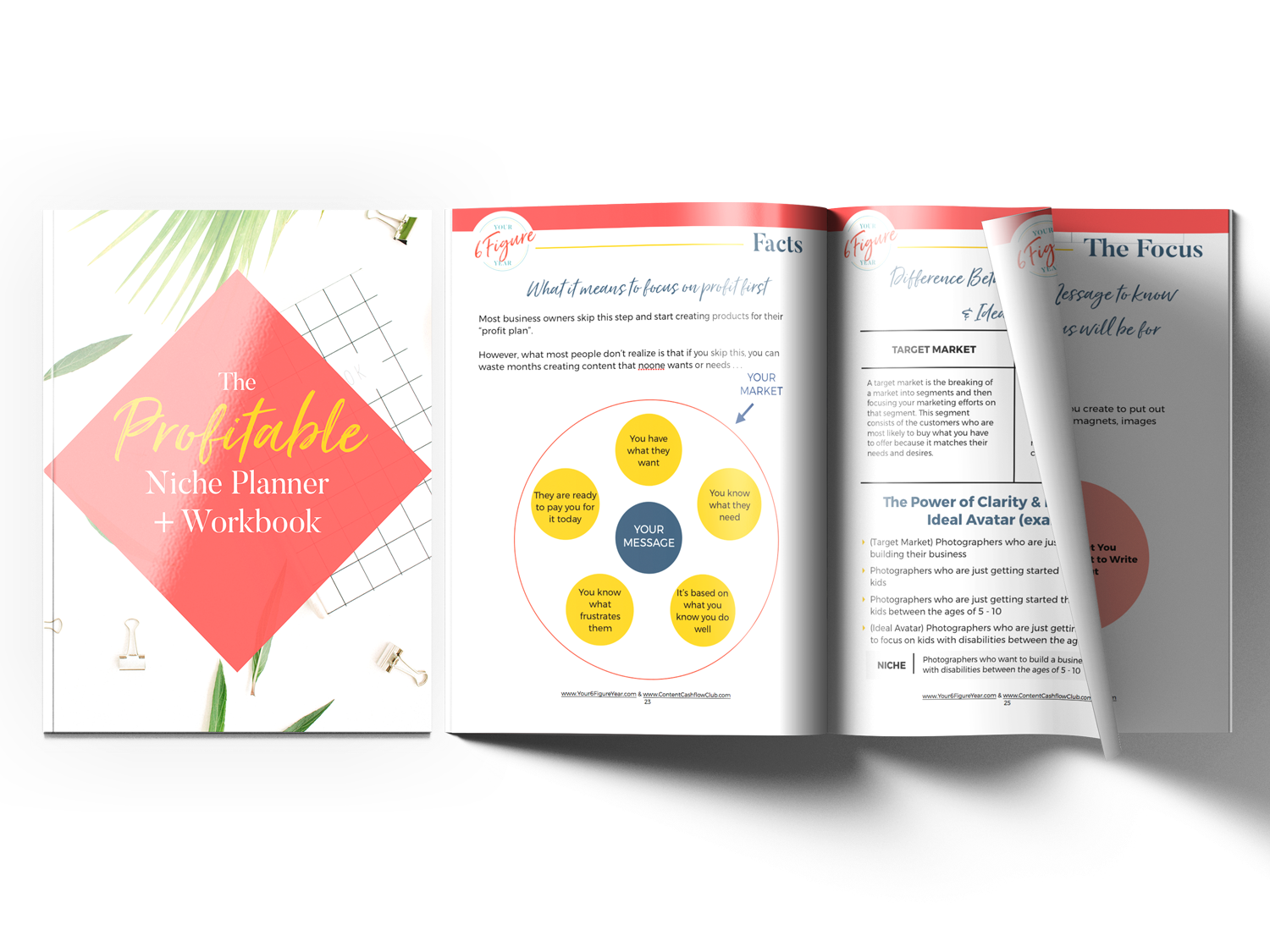 In this training + workbook, you will learn:
* How to stop spinning your wheels when it comes to your offers and speak DIRECTLY to your Ideal Buyer
* How to get very clear on who you should be marketing to, so you can start turning your Content into Cashflow
* How to attract BUYERS vs Non-Buyers, and ways to discover exactly what your audience is ready to buy
* How to Find your Sweet Spot for your Ideal Audience + Products + Business + Blog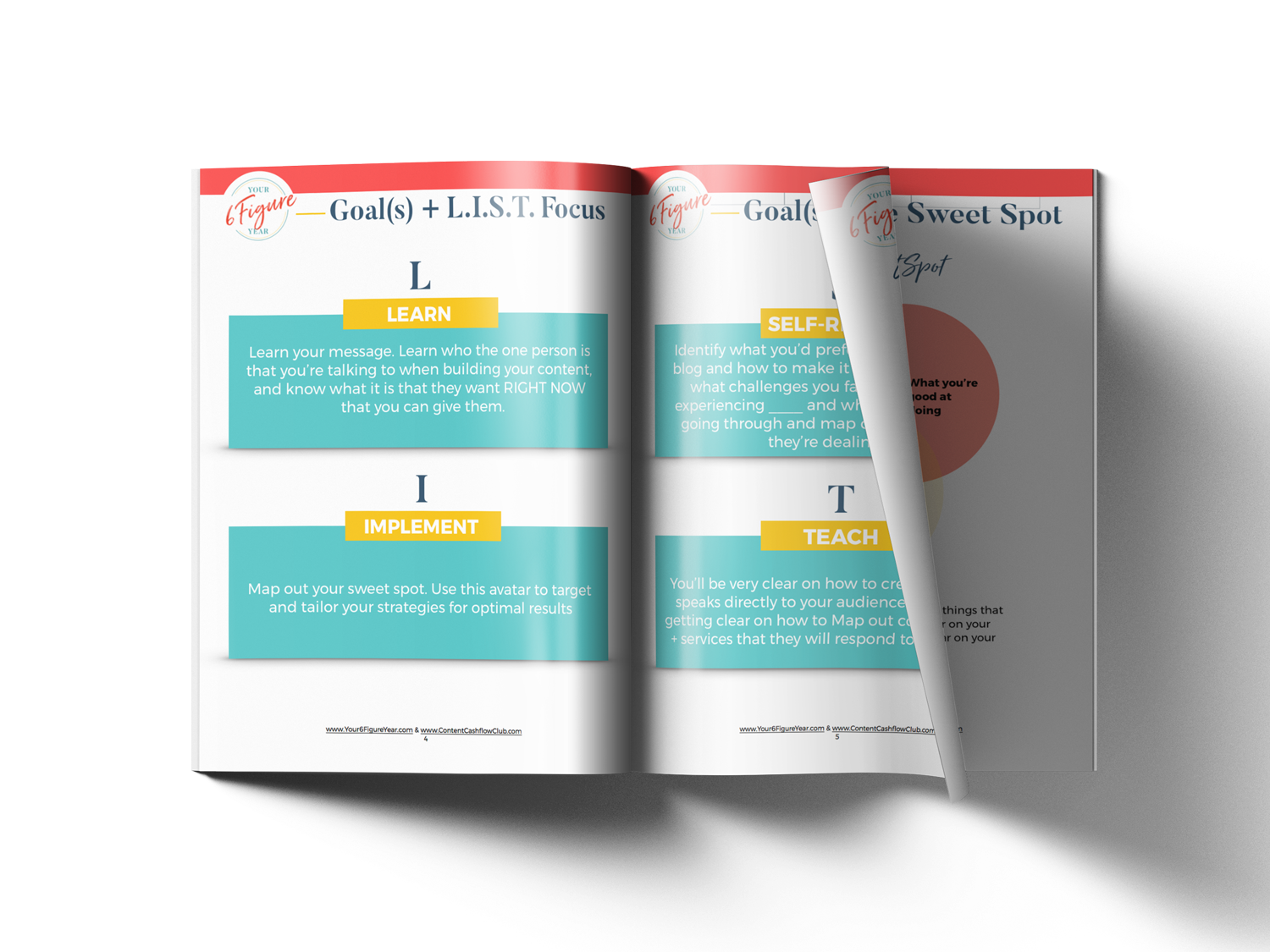 Download the guide now by purchasing it here, go through it and begin the process of getting clear on your Niche. This is the game-changer you'll need to grow your business quickly, without spinning your wheels and wasting time doing things that won't produce profit in your business!
Here's what we cover on the inside of this Planner: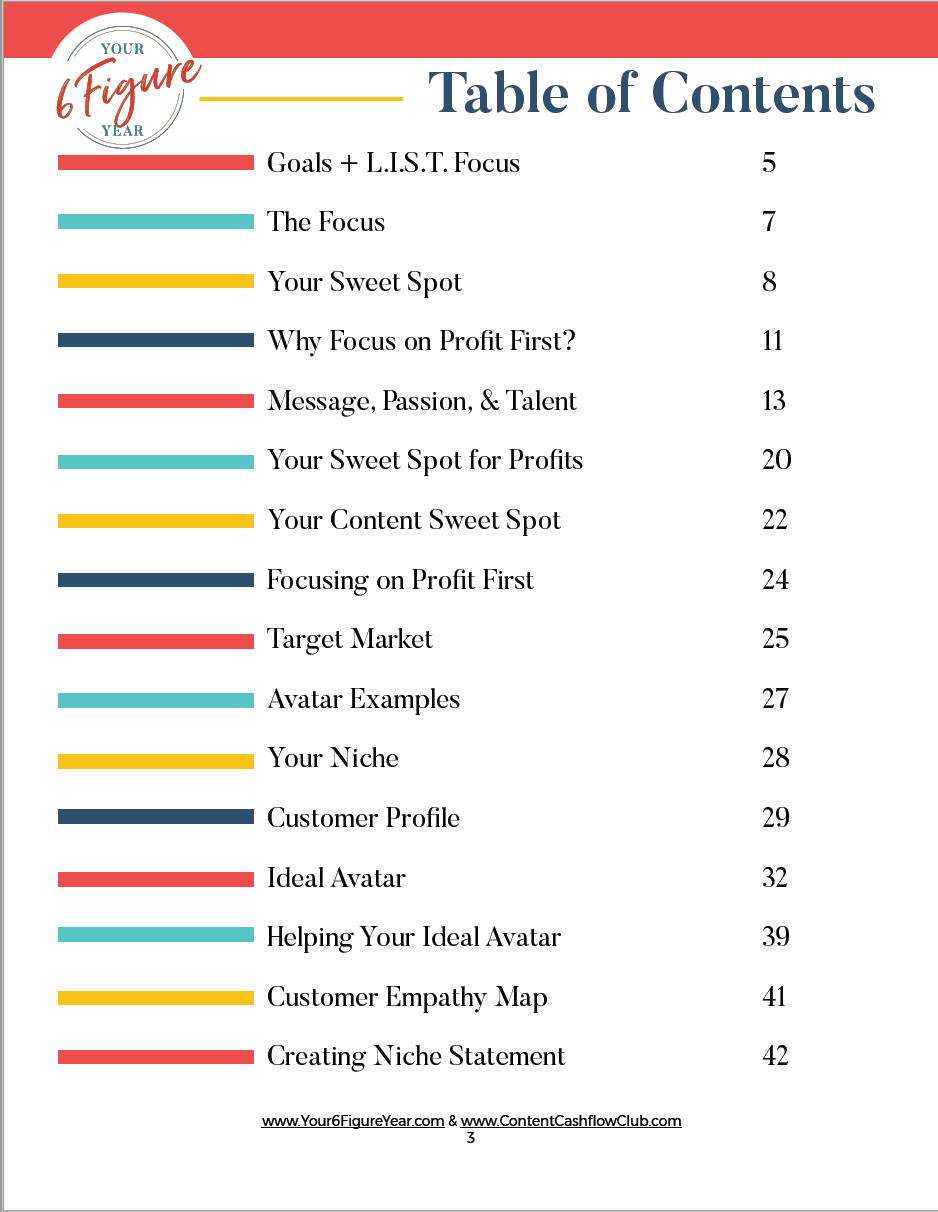 Click the buy button now, and get into Income Producing Action by putting this Planner to work for you!
Here's the Layout of the Niche Planner Workbook that you'll get access to, along with the content within it.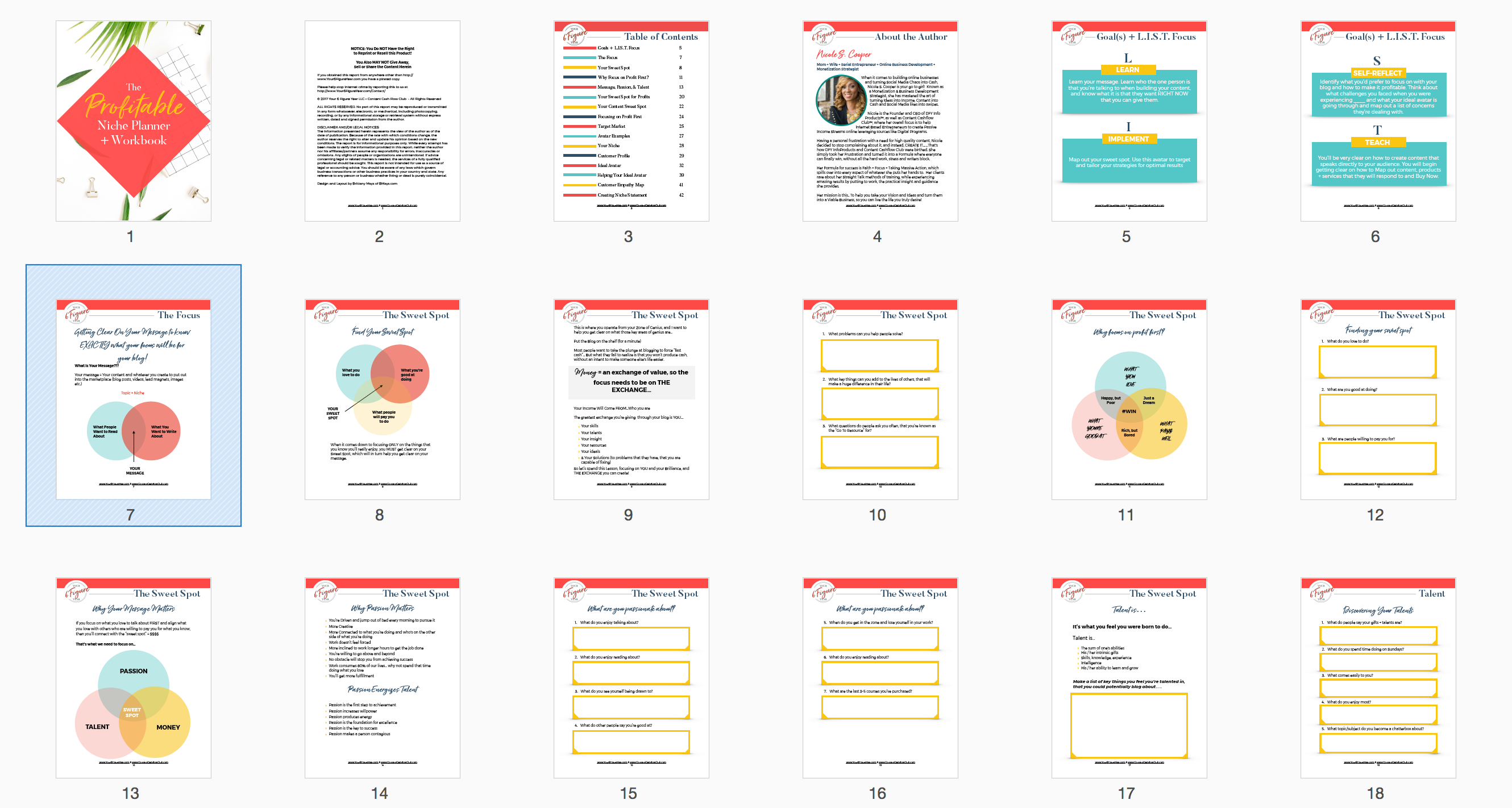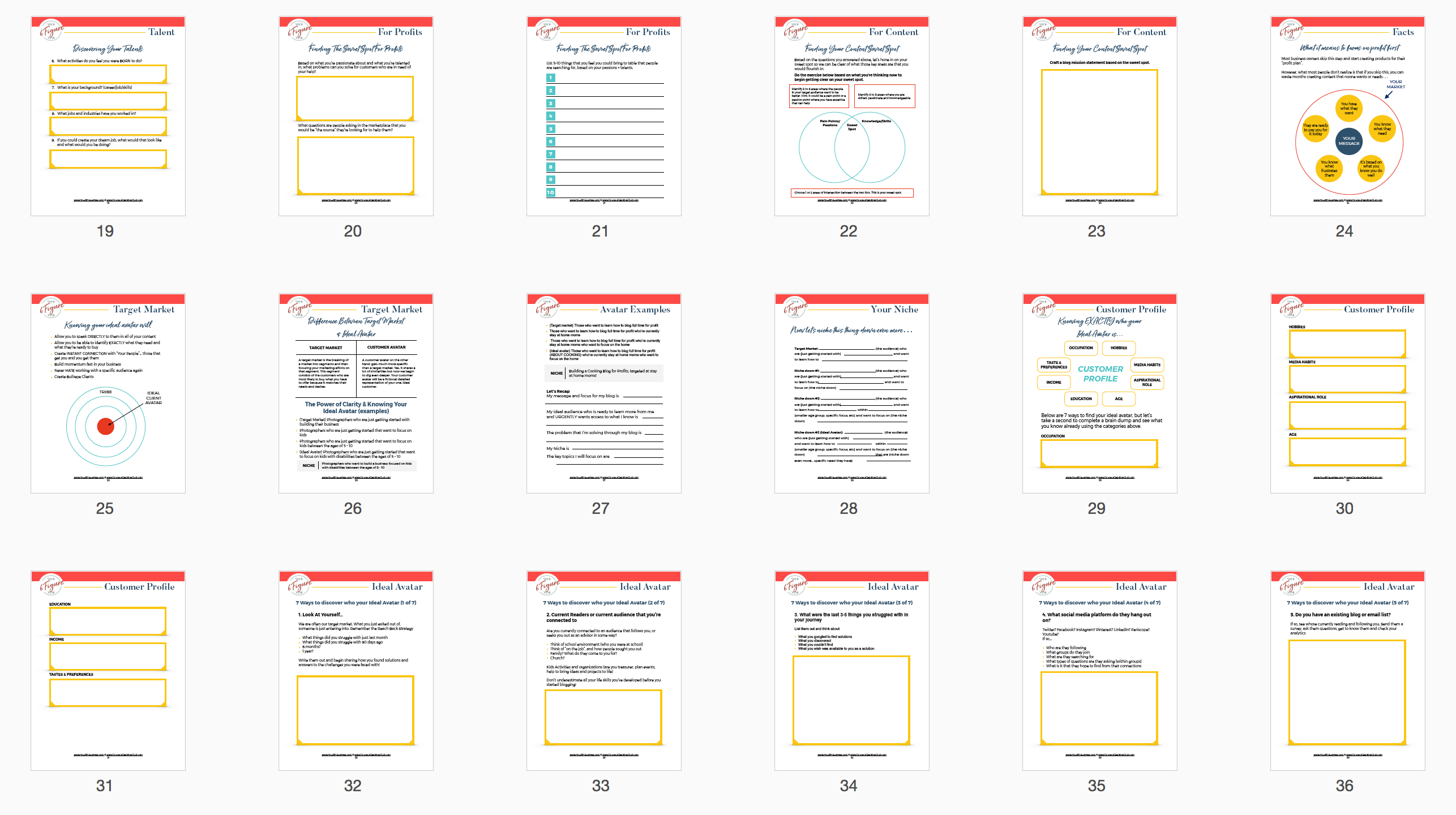 This product is a game changer for you going from Confusion to Cashflow!
Hit the Buy now button, and grab yours to begin creating the clarity and cashflow that you need!
---
More from this collection